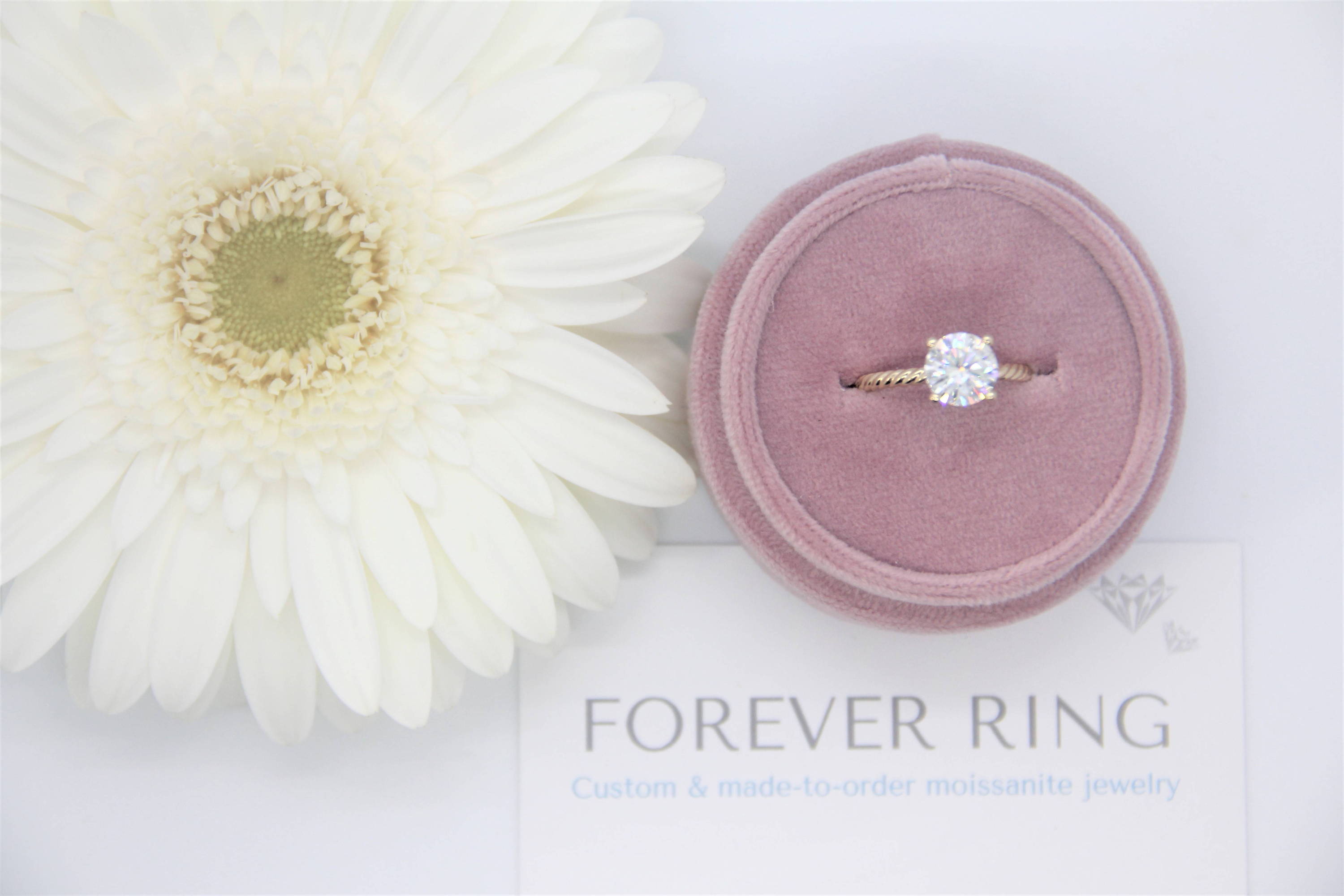 FOREVER RING specializes in custom and made-to-order moissanite rings and offers a selection of other jewelry. The company's creation was inspired by my own engagement and decision to choose moissanite. FOREVER RING's mission is to make available the highest quality moissanite engagement rings and jewelry as well as to share information about this gorgeous gemstone.
ADVANTAGES OF WORKING WITH A PRIVATE JEWELER
Private jewelers offer lower prices than retail stores because of lower operating costs. This cost savings combined with a team that has 50 years experience crafting fine jewelry means that when you chose FOREVER RING you get the highest quality fine jewelry at the best possible price.
Moissanite is a sustainable clear gemstone possessing more fire and brilliance than a diamond. Moissanite is not synthetic. Rather, it is too rare in nature to be mined so all moissanite is lab-grown. Moissanite is more durable than sapphires so it never needs to be replaced. If you prefer a clear gemstone that really sparkles and find diamonds unattractive due to cost, mining practices, or tradition marketing moissanite is an excellent choice that will last a lifetime.